Have you ever participated in Swap Market? If yes: great, bring your experience and more friends to join. If not, discover here how much fun it can be – and try a different type of consumption…. Here we explain everything you should know about the SwapMarket during the Care-Days…
SwapMarket is a clothing exchange market with no associated monetary value. (There may be other markets with other products, but in this event we focus on fashion).
Each participant can exchange up to 10 pieces of clothing throughout the event.
To do this, just come and bring up to 10 pieces of clothing that you have at home in good condition: all of them are checked by the team and we do not accept pieces with stains and stains, pills, holes, broken seams.
When you reach the market, you can choose from the available clothes and exchange them for yours in equal numbers.
In addition to the SwapMarket, there will be a Small Sustainability Exhibition. Meet at the displaying tables people and projects supporting our event. There will also be a renovated maritime container developed as part of the PONTO DE TRANSIÇÃO project, where support will be provided on energy efficiency.
Come and find out more about some research projects in the area of ​​sustainability and transformation. And if you're hungry, there are some delicious vegan options as well as the local ice cream from Monte Caparica dos Fratellini!
Participating banks
Small Sustainability Exhibition

The Center for Environmental and Sustainability Research (CENSE) at FCT NOVA is the main pillar of this outreach event, following the center's objective of bringing research closer to society. Come and see some of the ongoing inter- and transdisciplinary research projects and discover new perspectives on sustainability!
About CENSE
It is one of the 16 research units at FCT NOVA with a focus on six areas of interdisciplinary research in Environmental Sciences and Engineering, also including the social sciences in its various projects, training courses, workshops and collaborations with public and private organizations.
It is part of the associated laboratory Global Change and Sustainability Institute.

Portugal is one of the European countries with the highest levels of energy poverty, which poses a serious risk to the well-being of communities. The pilot project "Transition Point" is an initiative of the Calouste Gulbenkian Foundation, in partnership with ENA – Energy and Environment Agency of Arrábida, CENSE – Center for Research in Environment and Sustainability (FCT NOVA) and RNAE – Association of Energy and Environment Agencies (National Network).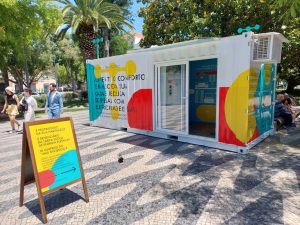 With this initiative we intend to implement an innovative model of proximity at the level of the municipality to support families in improving the energy performance of their homes, contributing to a just energy transition of the country. The renovated maritime container will be at FCT NOVA campus from 26th to 30th of September to support our students, teachers and staff to improve the energy efficiency of their homes.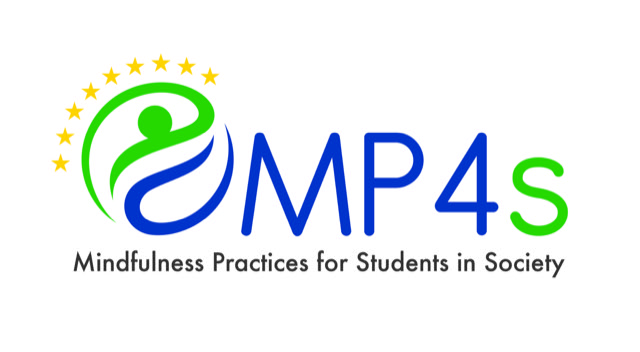 You will find experts in Mindfulness and Meditation at the stand of Conhecer-Se, who will also be able to inform you about the European project MP4S on Mindfulness in Higher Education.
Discover some of the research of this project and participate in one of the questionnaires, thus contributing to new future tools adapted to the needs of students in Higher Education.
About Conhecer-Se and MP4S
Conhecer-Se – associação de crescimento pessoal is a non-profit association founded in July 2013 to promote personal growth, self-knowledge and awareness, the development of socio-emotional capacities and individual and collective skills that encourage active citizenship, social responsibility and sustainability, through Mindfulness-based Approaches and other relevant methodologies, including those developed by Christiane Águas, Marshall Rosenberg and the Presencing Institute.
Mindfulness Practices for Students in Society (MP4s), a 3 year project funded by Erasmus+ as of November 2021, aims to support students develop inner resources through mindfulness practices and training, foster compassionate care of self, others and the planet, within higher education institutions, and promote soft skills competencies and accelerate the social and climate transition.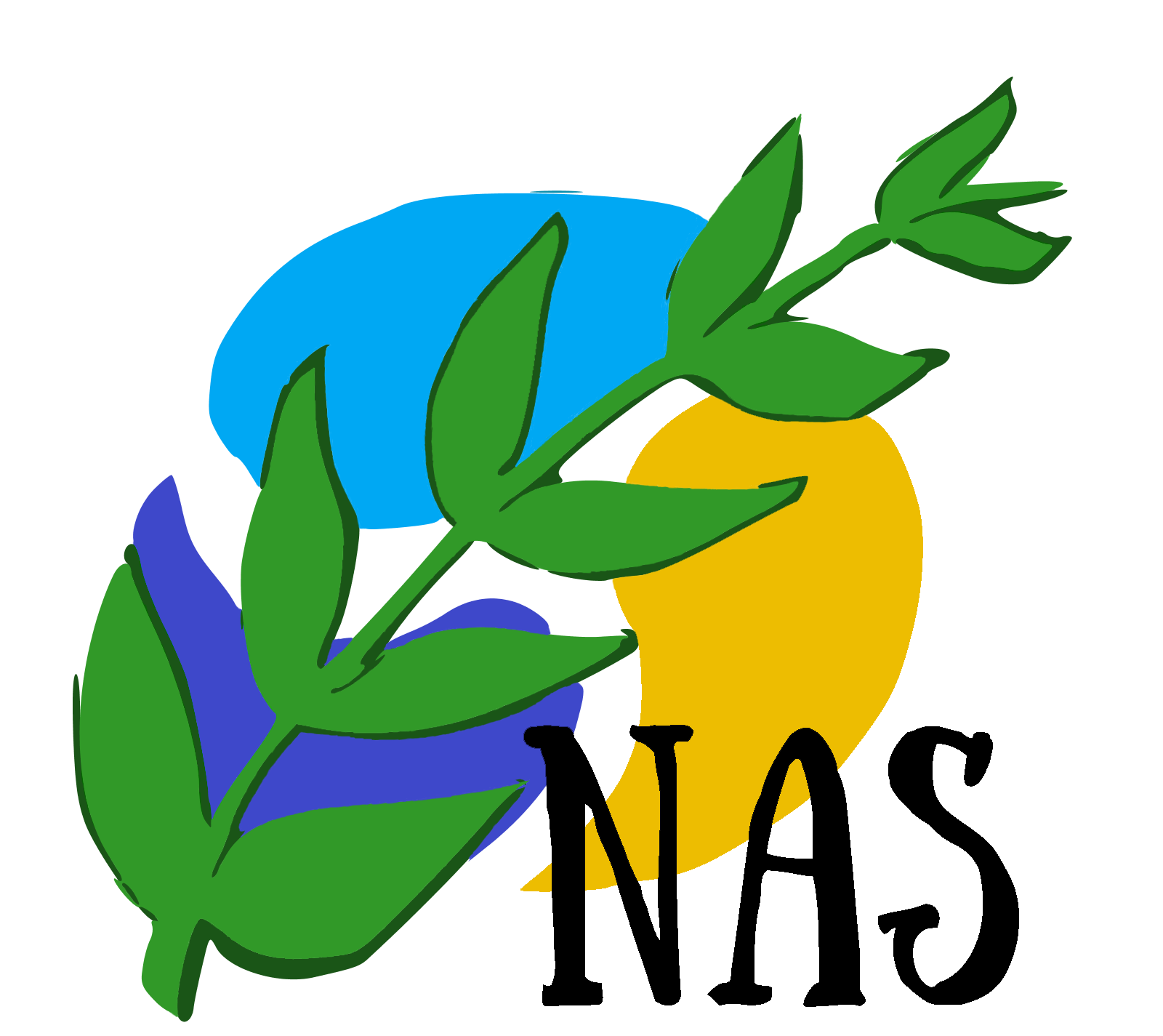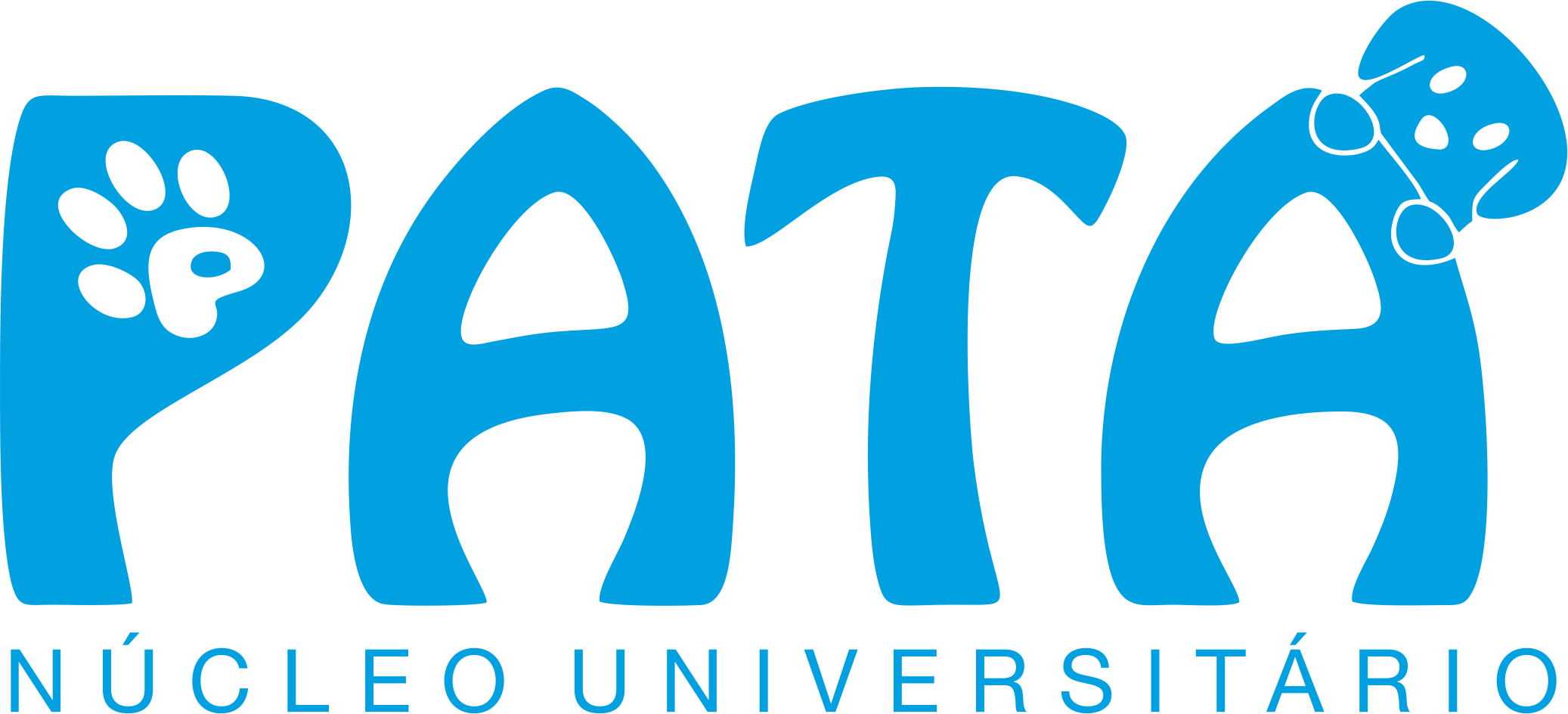 The PATA student group will not only inform you about the work they do, but will also bring four-legged friends to the campus. An opportunity to bond with some of the best friends of the human being and that will appreciate any affection and play. And dogs reciprocate: being with them, we can stimulate our socio-emotional well-being.
About PATA
PATA is a volunteer project that was born in 2014 and became a university nucleus in 2018. Its main objective is to rescue lost, injured and/or abandoned animals in the FCT surroundings. They also send the animals for adoption or some association that can welcome them. Follow their activities via
https://www.facebook.com/ProjetoPATAFCT/
https://www.instagram.com/projeto_pata/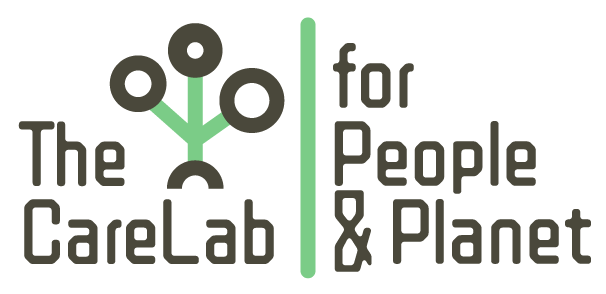 The CareLab for People & Planet is the project promoting this event. Come and meet part of the Care-Days team and some of our ongoing research. Also discover activities planned for this academic year.
About The CareLab for People & Planet:
Conceived in 2021 and launched in Feb 2022, The CareLab is understood as a learning space linked to education for sustainability. It aims to explore the links between personal care and care for the planet, that is, the interrelationship between interior and exterior sustainability. We follow an approach related to action research for transformation, connecting various disciplines and preferably actors from outside and inside the academy.

The AEFCT, the Student Union of FCT NOVA, will come to show us about their actions and their importance on campus. They will also sell eco-cups and glass bottles, an initiative to encourage the reduction of consumption of disposable materials.
About AEFCT:
AEFCT, the Student Association of the Faculty of Science and Technology of NOVA University Lisbon, was founded on the 8th November 1979. Its scope is to defend the rights and interests of FCT NOVA students. It was an integral part of several important phases of the student movement.
Follow their activities via
https://www.facebook.com/AEFCT/
https://www.instagram.com/aefct/?hl=en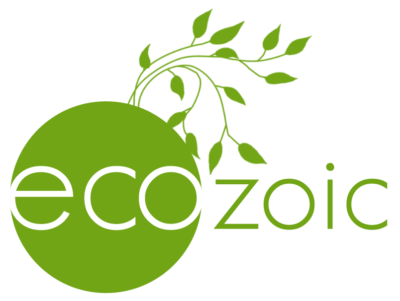 Ecozoic is the Young People's Association for the Environment and Human Rights. Founded in 2010, it is composed of university students from the Faculty of Science and Technology of Nova University of Lisboa (FCT NOVA), mostly Environmental Engineering students.
Ecozoic privileges environmental and humanitarian volunteering, encouraging young people to be more active in solving society's problems. Its purpose is the creation and development of initiatives and engineering projects, which can be proposed by any person or entity that needs a service /partnership.
Follow your activities via
https://www.facebook.com/ecozoic/
https://www.instagram.com/ecozoic.assoc/?hl=en